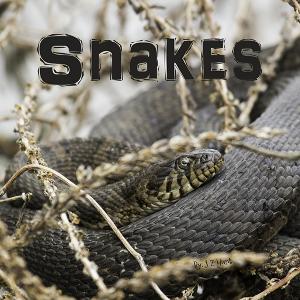 Photographer Jeannette Hunt has recently released her first children's book entitled Snakes. Jeannette says the book was almost accidental, "I had been working on another book showcasing some of the best wildlife places in the northeast when I realized I had accumulated a lot of snake photographs. Knowing how much my nephew enjoys tormenting my niece with rubber snakes, I thought - kids would like these photos and the idea for the book began."

The book, Snakes (ISBN: 1537775529), is a 40 page paperback showcasing full page photographs of snake in the wild with interesting tidbits to teach children about the animals. "I've discovered that when I'm hiking with others, they don't always see the snakes until I point them out. So a couple of pages in the book show an overall scene giving the viewer a chance to spot the snakes before I show where they are hiding on the following page"

"Snakes" will be available locally at Mountainshine Creative in Downtown Cumberland,...